CIT GAP Funds Invests in DroneUp to Revolutionize Commercial Drone Pilot Services
February 7, 2019
The Center for Innovative Technology (CIT) announced today that CIT GAP Funds has invested in Chesapeake, VA based DroneUp, the creator of a patent pending platform that organizes drone pilots into a network that serves commercial markets, government agencies, and public safety organizations.
Read Full Article Here
The Road Ahead: The Next Generation of Mobility Regional Event


Wednesday, May 3, 2017
12:00 pm to 3:30 pm
Virginia Tech Transportation Institute
3500 Transportation Research Drive
Blacksburg, VA 24061
Kindly RSVP no later than Wednesday, April 26, 2017, by registering here.
The Intelligent Transportation Society of America (ITS America), in partnership with the Office of the Virginia Secretary of Technology, cordially invites you to attend a "The Road Ahead: The Next Generation of Mobility" regional event at Virginia Tech Transportation Institute (VTTI) on May 3, 2017.
By attending the event, local and state policymakers as well as other stakeholders will have the unique opportunity to view and experience transformational and intelligent transportation systems at work and to learn from the researchers who are developing these technologies.
If you have any questions about this event, please contact Jason Goldman, ITS America VP for External Affairs and Stakeholder Engagement, at 202-721-4212 or via email atjgoldman@itsa.org.



Virginia Community College Students Collect Data for NASA Using Unmanned Aircraft Systems (UAS)
Thirteen students from five Virginia Community Colleges can now add unmanned aircraft systems (UAS) and NASA to their resumes thanks to their work on a sea level rise study for NASA Wallops Flight Facility on Virginia's Eastern Shore. The students recently completed four-days of fieldwork at NASA Wallops in which they planned and conducted UAS missions, analyzed data, and prepared a report for NASA.
The Flying Circus FPV Festival
May 19-22, 2016 - Covington, VA
The Flying Circus FPV Festival incorporates open flying and racing for quads and planes as well as various contests. This event is for FPV flyer's and enthusiasts of all ages. Bring your gear and prepare to mingle with amazing sponsors and great flyers. We expect to have a great time at our new event location in Covington, Virginia utilizing the local area waterfalls, tunnel bridge, and underground mine for flying fun.View more about this event
Hampton Roads Unmanned Systems Opportunity Exchange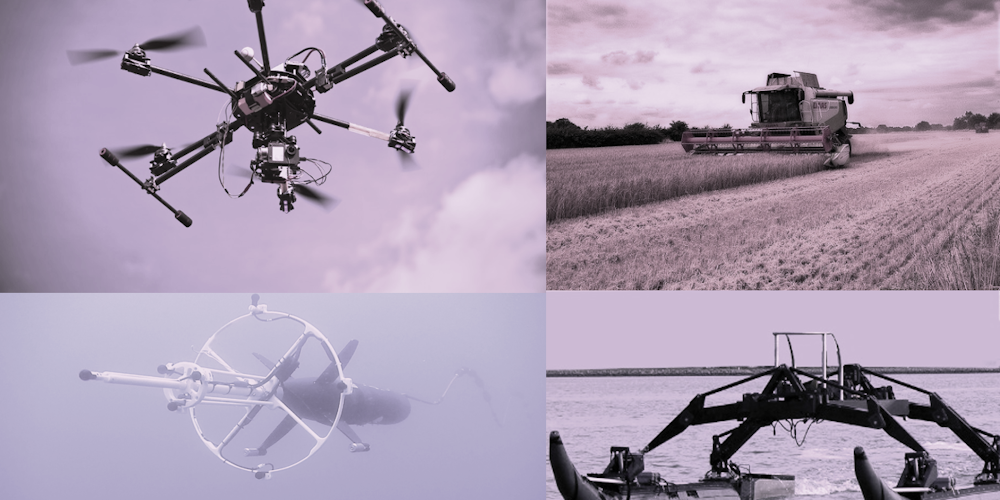 April 22, 2016
Presented by the Hampton Roads Unmanned Systems Consortium. Discussions involving regulation, market entry, UMS testing, technology and innovation, and workforce. View more about this event
Aurora moves forward with project to develop unmanned resupply helicopter
December 14, 2015
U.S. Navy unmanned vehicle experts are moving forward with a project to develop an unmanned helicopter for delivering and picking up cargo and equipment under fire on forward-edges of the battlefield. Officials of the Office of Naval Research (ONR) in Arlington, Va., announced an $11.2 million contract modification to Aurora Flight Sciences in Manassas, Va., to support flight testing for the Autonomous Aerial Cargo I Utility System (AACUS) program.
---
Warner Praises FAA Decision to Expand Unmanned Aircraft Testing Program to Include Airports
October 8, 2015
U.S. Sen. Mark R. Warner (D-VA) praised the Federal Aviation Administration's (FAA) announcement that it will expand the Pathfinder Program – a public-private partnership to explore ways for unmanned aircraft systems (UAS) to operate safely in the U.S. – to include sensitive airport airspace. Senator Warner previously called on the FAA to develop a pilot project at an American airport to coordinate and interrelate UAS mitigation technology with an airport system to determine best practices.
---
First ever drone delivery in the US takes place in Virginia!
(Image Credit: Virginia Tech)
Wise County, Virginia - July 19, 2015
Virginia was home to yet another historic milestone on Friday. For the first time ever in the United States, an unmanned aerial vehicle took off from Lonesome Pine Airport in Wise County and flew 0.7 miles to deliver the package of medical supplies to the Remote Area Medical (RAM) clinic. The package was lowered down to the ground via a tether, where it was retreived by Virgina Governor Terry McAuliffe.
The FAA-approved operation was overseen by the Mid-Atlantic Aviation Partnership at Virginia Tech, and witnessed by government dignitaries and worldwide news media, along with the thousands in attendence at the RAM clinic, many of whom drew comparisons of this event to the "Kitty Hawk" moment of the early 1900s. While this was a huge and exciting step towards the future of unmanned technology, it is only the beginning for Virginia's UMS industry!
---
TIME Magazine - Virginia Becoming a Self-Driving Car Haven
June 3, 2015
TIME Magazine reporter Ben Geier cites a recent Richmond Times-Dispatch article as evidence of Virginia becoming the leading destination for the driverless car industry.